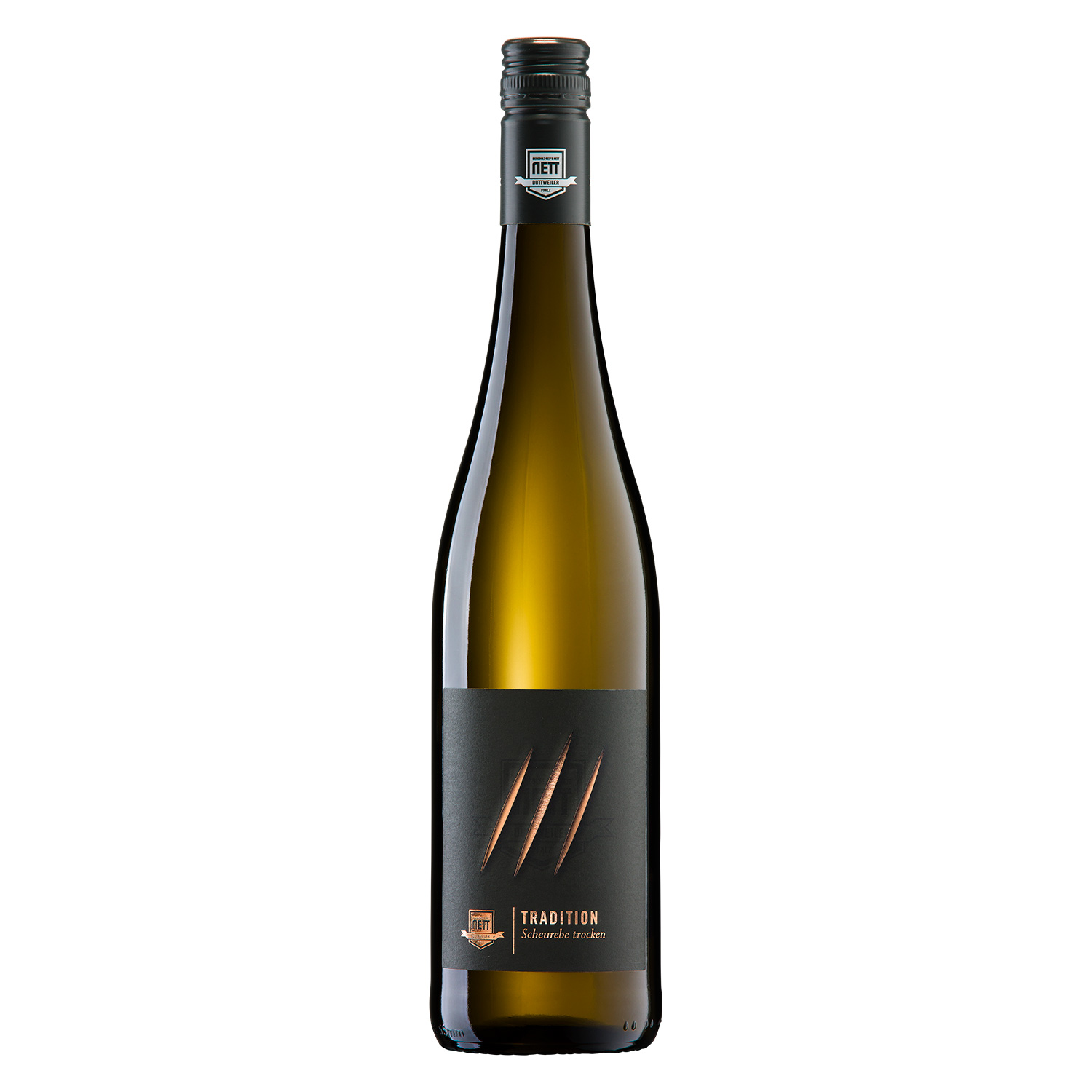 Nett Tradition Scheurebe Trocken · Profile
The Scheurebe was created in 1916 by Dr. Scheu who at that time was the Director of a grape breeding institute in Germany. He crossed Riesling with an unknown wild wine for the purpose of developing a superior version of Silvaner, with more aroma and greater resistance to frost. When properly cultivated by reducing yields, Scheurebe can deliver nice aromatic, dry wines. Christian's wine displays wonderful aromas of citrus and white currants, balanced by a refreshing acidity. A lower alcohol content compared to other dry white wines makes it a refreshing summer beverage.
SKU 865137
Click Here To Find Where to Buy
Nett Tradition Scheurebe Trocken · Pairing
This wine works well with summer and fruit salads. Very enjoyable with shrimp cocktails and Cajun shrimp. Savoury crêpes and Toast Hawaii will also benefit from the company of this easy drinking white wine.