Eberhard Tamm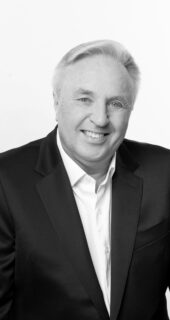 Founder/Owner
A passionate wine enthusiast and visionary industry professional of more than four decades. During this time frame, Eberhard worked with and travelled to every major wine producing and consuming market in the world. This developed and trained a unique, well rounded palate and laid the foundation for the "enotri – roots matter" philosophy.
Together with his like-minded team members, Eberhard is committed to procure and introduce harmonious, carefully crafted wines that represent the true character of their birthplace and terroir. Honest wines without pretence and make-up.
Antonio Petosa
Account Manager – Alberta
Going hand in hand with Antonio's many years in restaurant development and management experience, the consideration for his clients' taste profile and business. Wine and food have been two powerful forces in Antonio's life, inextricably entwined with family and love. His earliest memories are of tables strewn with wine; swimming with the smells of regional cheeses, oils, meats, produce, sauces, breads and laughter. This how Antonio defines happiness.
Starting out in a household where three generations all played their part in producing, processing and preparing meals meant that the event of partaking was a celebration of their labour of love. His professional relationship with food expanded at the age of 12 when he started his first job as a line cook. The logistics of serving large numbers as a part of a diverse team presented a new place for challenge and growth that developed into becoming a red seal chef and running kitchens from supply and pricing to staffing and plating.
Ever on a quest to explore and discover dynamic, harmonic palate experiences; wine and food pairing evolved into both a personal and professional passion for Antonio in his early 20's. This passion and intrepid endeavour towards excellence has translated into articulate, unforgettable menu and recipe development, wine list creation and food pairings.
>
Tom Klavins
Account Manager – BC & Southern Alberta
Tom is a wine professional with almost a decade of industry experience, both as a wine retailer and a wine buyer. Tom's journey into wine began after university when he moved to Germany. While living there, he developed a deep passion for wine and embraced a local-oriented mindset. Upon returning to Canada, he decided to pursue a career in wine. Tom has worked in a variety of roles in both Alberta and British Columbia. A career highlight for Tom before joining Enotri, was being an integral member of a team that launched two start-up businesses: a successful brick and mortar liquor store and an innovative online wine retail platform. Tom is driven by an insatiable curiosity and a love for old world wines.