Eberhard Tamm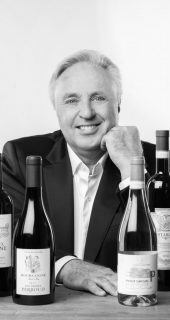 Founder/Owner
A passionate wine enthusiast and visionary industry professional of more than four decades. During this time frame, Eberhard worked with and travelled to every major wine producing and consuming market in the world. This developed and trained a unique, well rounded palate and laid the foundation for the "enotri – roots matter" philosophy.
Together with his like-minded team members, Eberhard is committed to procure and introduce harmonious, carefully crafted wines that represent the true character of their birthplace and terroir. Honest wines without pretence and make-up.
Marcin Witek
Manager – Online Marketing
In addition to his extensive wine knowledge acquired in his role of Purchasing Manager for a reputable wine importer in Poland, Marcin brings a well-honed palate and immense computer skills to enotri. Marcin was able to familiarize himself with our portfolio, winery partners, and the Alberta market place during his tenure with enotri in 2018, prior to returning to his native Poland.
Marcin fully subscribes to the enotri "Roots Matter" philosophy and is looking forward to working again with our clients and winery partners. We are glad that Marcin agreed to re-join our team to develop, implement, and manage our online marketing strategy and activities.