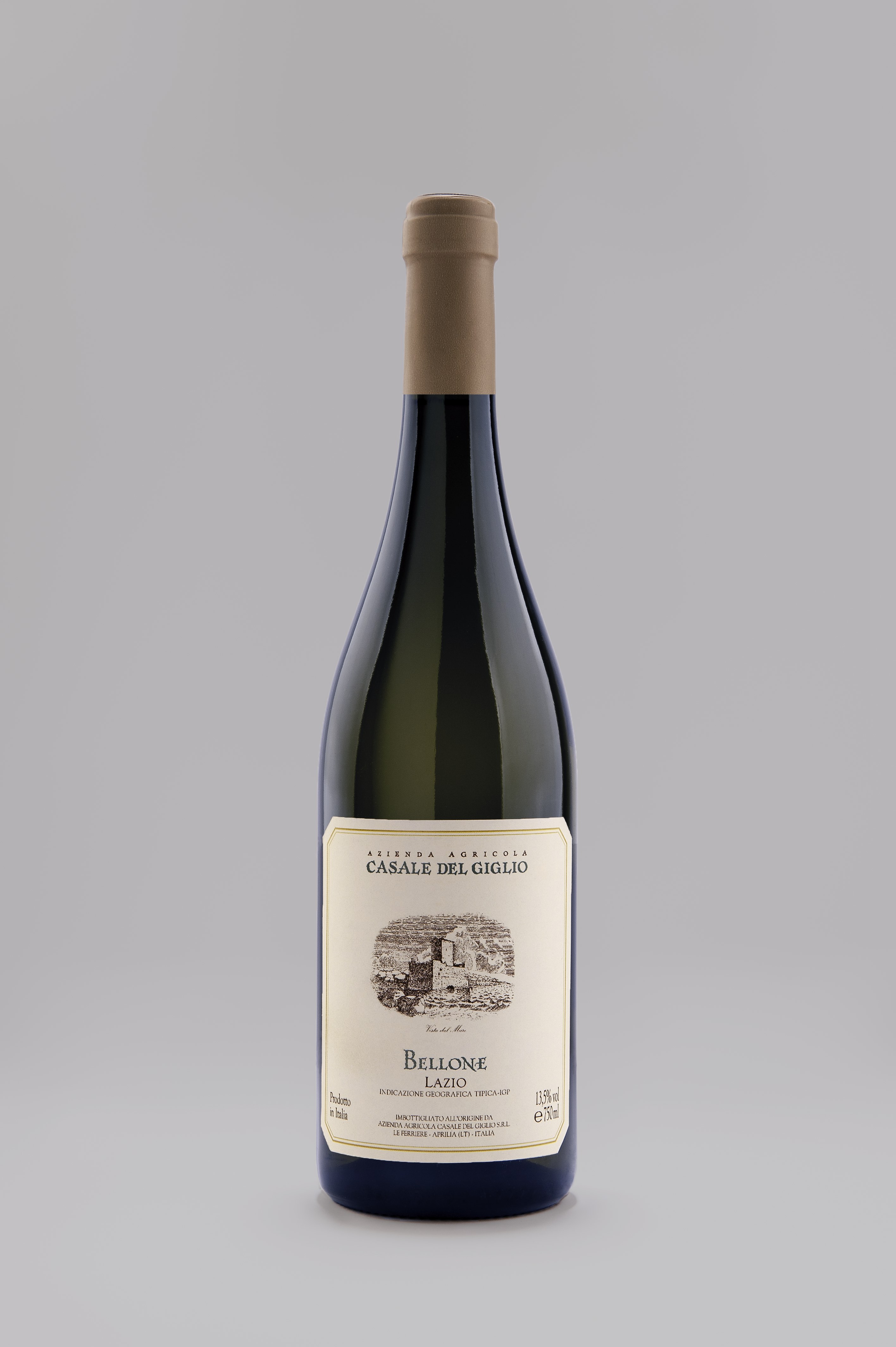 Bellone Lazio Bianco IGT · Profile
An ancient grape variety that has been present in the Latium region since Roman times.The grape is very vigorous and resistant to drought. Planted on warm, sandy soils around the coastal town of Anzio, the persistent sea-breeze contributes to the fast ripening process of the grapes with high natural sugar and acidity levels. With its deep yellow colour and flecks of gold, the wine evokes sunshine. In the nose and on the palate, aromas and flavours of mango and papaya, carefully balanced by a marked acidity, dominate and further enhance the feeling of spring and summer.
SKU 811679
Bellone Lazio Bianco IGT · Pairing
A nice wine as an aperitif, it pairs well with Mediterranean fish soups and stews. Grilled fish and Asian inspired dishes as well as sushi make for a beautiful combination.